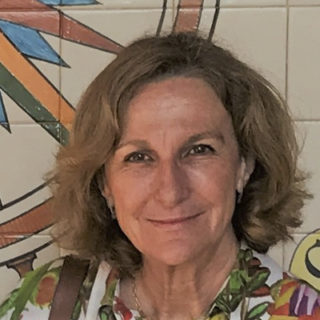 Mercedes Amat
Full Professor of Organic Chemistry at the University of Barcelona (UB) since 1997. She obtained her Ph.D. in Pharmacy (area of Organic Chemistry, supervisor Professor Joan Bosch) in 1985 from the same university and conducted postdoctoral studies at the University of Virginia (Charlottesville, USA) under the supervision of Professor Richard J. Sundberg thanks to a Fulbright / MEC scholarship.
Since 2000, she has been directing R&D projects focused on the development of new methodologies for the total synthesis of natural products and bioactive compounds. He has reported new stable organometallic compounds derived from indole and developed a general strategy based on the use of enantiopure synthons that has proved to be highly versatile in the total synthesis of nitrogen-containing natural products and structurally related bioactive derivatives.
She has published more than 140 scientific papers and has given over fifty invited and plenary lectures at national and international congresses, universities and research centers. She has supervised 24 Doctoral Theses and the work of over 50 foreign researchers on temporary stays in her laboratory. She has held several academic positions, including the Head of the Department of Pharmacology and Therapeutic Chemistry of the UB (2005-13). She is currently a member of the "Comissió d'Avaluació de la Recerca" of the Agency for the Quality of the University System of Catalonia (AQU), the Spanish Network of Asymmetric Catalysis (Red CASI), and the REDPRONAT Scientific-Technological Network. She has been Vice President of the Group of Natural Products (GEPRONAT) of the Spanish Royal Society of Chemistry (RSEQ) and since 2018 President of the Catalan Section of the RSEQ and Member of the Board of the Group of Organic Chemistry (GEQOR) of the RSEQ. In 2015, she was awarded the Fèlix Serratosa medal by the GEQOR in recognition of her professional career and she has recently received the GEPRONAT 2018 award in recognition of her research in the field of Natural Products Chemistry.