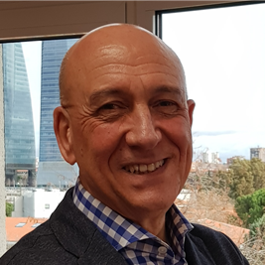 Juan Arroyo
He is a State Finance Inspector, specialising in Tax Inspection and Intervention. He is a Graduate in Economic and Business Studies from the Madrid Complutense University. He is a professor in Financial Economics at the Carlos III University in Madrid, on the Account Auditing Master's Degree at the Pontificia University, as well as on other prestigious Master's Degrees and courses offered at leading institutions.
He is a member of the Committee responsible for the drafting of the General Accounting Plan and the Committee responsible for preparing the Regulations for the Formulation of Consolidated Accounts at the Accounting and Auditing Institute.
He began his professional career in multinational firms in the chemical sector in 1974, continuing in the pharmaceutical sector and moving into the public sector in 1980, more specifically in the Ministry for Finance, where he performed different functions related to the tax and accounting system. In 1990, back in the private sector, he combined diverse senior positions in Ibex35 companies with training in public and private universities and business consulting.
In 2002, he joined  the CNIO as Managing Director.
He is the author of diverse papers related to the study of the Spanish tax system and its relationship to company accounting, and has published articles in the most prestigious specialist journals.