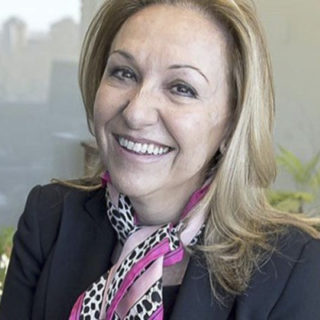 Carmen Ayuso
Institute of Health Research – Fundación Jiménez Díaz University Hospital, (IIS-FJD, UAM), Madrid, Spain
Carmen Ayuso is Doctor in Medicine (MD, PhD) (1985, Universidad Autónoma de Madrid – UAM)
Head of the Genetics Department of Fundación Jiménez Díaz University Hospital (Madrid, Spain) (2009- present)
Scientific Director of the Institute of Biomedical Research-Fundación Jiménez Díaz (IIS-FJD, UAM) (2009- present)
Group leader of the U704, National Centre for Rare Diseases Research CIBERER, ISCIII, Ministry of Health (2006-present)
Former Member of Spanish Committee of Bioethics. Ministry of Health (2007- 2012)
Accredited as a Full Professor (ANECA) School of Medicine, 2009
Programme for Senior Executives in Health Institutions IESE, 2013

Scientific Publications and Projects:
More than 450 articles in national and international journals and 69 Book Chapters or Books. Impact factor: 1518.6 (JCR); H Factor: 55 (Google Scholar) /45 (Scopus).
More than 82 national and international competitive research projects as a principal investigator (PI) or Coordinator for work packages (European projects, national R+D plan/ISCIII, private competitive projects) and 1 clinical trial and 2 observational studies.
Director of 15 doctoral thesis.
Research Areas: Rare diseases, Monogenic disorders, Opthalmogenetics, Gene therapy, Phramacogenetics, Medical Genetics, Genetic diagnosis and counseiling, Prenatal Diagnosis, Quality In Molecular Diagnosis, Bioethics.
Prizes:
"Professional Woman Prize" XXIII edición FEDEPE (Federación Española de Mujeres Directivas, Ejecutivas, Profesionales y Empresarias). 2014.
"Genetics National Award"  Sociedad Española de Genética (SEG). 2017.
"Medical Ambassador" of Spanish Health Care Diario Médico, 2018.
FEDER Award to RareGenomics Project  2018.
National Award " Health and Innovation" Fenin 2018.
http://www.fjd.es/es/cuadro-medico/carmen-ayuso-garcia