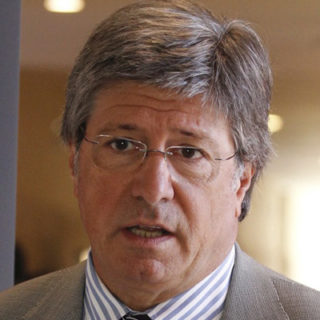 Lluis Blanch
He is a Senior Intensivist and Consultant at the Critical Care Center of Hospital Parc Taulí in Spain. He is Research and Innovation director at the Corporació Sanitària Parc Taulí and director of the Institute Fundacio Parc Tauli – Universitat Autonoma of Barcelona, Spain. He is also associated professor at the Universidad de Barcelona and director of the Parc Tauli Research and Innovation Institute I3PT.
He attained his Ph.D. degree with honors in 1992 and was awarded with a Ph.D. Special Distinction Degree Prize in 1994. In 1988 he spent a one year fellowship at the Meakins Christie Laboratories at McGill University of Montreal. In 1998 he spent a sabbatical year as Guest Scholar of the Pulmonary Critical Care Department at Regions Hospital University of Minnesota.
Dr. Blanch's research interests involve translational research on acute lung and brain injury and innovation projects on on-line monitoring of critically ill patients. He has received numerous grants from public and non-profit organizations and has more than 200 Pub Med indexed publications with an H index of 37 and a high number of citations.
He has been member of the Executive Committee of The European Society of Intensive Care Medicine, President of the Scientific Committee and President of the Spanish Society of Critical Care and President of the Catalan Critical Care Society. At present, he is member of the Council of the World Federation of Societies of Intensive and Critical Care Medicine. Dr. Blanch is member of the board of several journals and reviewer of the top first quartile journals in the respiratory and critical care fields.
Dr. Blanch is co-founder of Better Care S.L., a start-up company of Corporacio Sanitaria Parc Tauli oriented to integrate and synchronize digital signals from different critical care devices (monitor and ventilators) in order to develop context information and intelligent alarms.