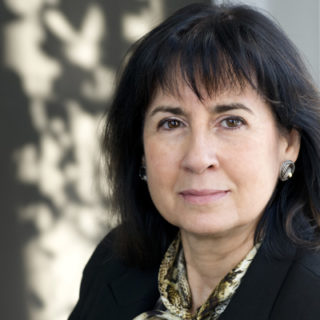 Fatima Bosch
She is a Pharmacist (1980) and PhD in Biochemistry (1985) by the University of Barcelona. She conducted post-doctoral studies at Vanderbilt University (1985), Case Western Reserve University (1988-1990), and NCI-Frederick Cancer Research and Development Center (1991). She is currently Full Professor of Biochemistry and Molecular Biology (1999) and Director of the Center of Animal Biotechnology and Gene Therapy (2003) at the Universitat Autònoma Barcelona (UAB). She has been granted the Rey Juan Carlos I (1985), Francisco Grande Covián (1998), Narcís Monturiol (2002), Sant Jordi Cross (2005), Alberto Sols (2006) and ICREA Academia (2013) awards. She has been Founding member of the European Society of Gene and Cell Therapy (1992), President of the Spanish Society of Gene and Cell Therapy (2007-2009), Vice-President of the European Association for the Study of Diabetes (2009-2012), member of the Scientific Advisory Boad of German Center for Diabetes Research e.V. (DZD e.V.) (2011-present), member of the Gene Doping Expert Group of the World Anti-Doping Agency (2013-present) and member of the Consejo Asesor de Ciencia, Tecnología e Innovación, Ministerio de Economía, Industria y Competitividad (2017-2020).
Her research focuses on studying the pathophysiological causes of diabetes mellitus using transgenic animal models and developing gene therapy approaches to this disease by in vivo genetic manipulation of tissues using viral vectors. In recent years, she has applied her know-how on gene transfer technologies to the development of gene therapies for severe inherited metabolic disorders such as Mucopolysaccharidosis (MPS). Result of these investigations are more 150 articles, 15 patents and 38 doctoral theses.
Since 2009, he has led the UAB activities in the public-private partnership with the pharmaceutical company ESTEVE, established to develop gene therapies for the treatment of MPS. Presently, three gene therapy medicinal products have received the orphan drug designation by the European and North American authorities. It is expected to start the first clinical trial in the first quarter of 2018, with a gene therapy for the treatment of MPSIIIA patients.