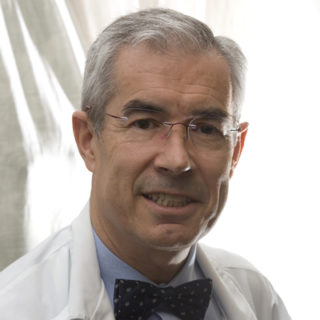 Emilio Bouza
Professor Department of Medicine. Universidad Complutense. Research Consultant Infectious Diseases and Clinical Microbiology Department. Hospital Gregorio Maranon.  Madrid. Spain. ESCMID Fellow.
Dr. Bouza obtained his  Degree and performed  his residency training in Internal Medicine in Madrid.  He si also a certified specialist in Clinical Microbiology and did his Fellowship in Infectious Diseases at the Center for the Health Sciences (Los Angeles, California, USA).
He founded in 1977, in the Department of Microbiology of Ramón y Cajal Hospital in Madrid, one fo the first multidisciplinar Infectious Diseases Unit in Europe. From 1984 to 2017 he was the founder and chief of the Division of Clinical Microbiology and Infectious Diseases of Hospital Gregorio Marañon, where he is at present Emeritus Research Consultant.
He is a Professor at the Department of Medicine of the Complutense University of Madrid where he directs an Observership of Clinical Microbiology and Infectious Diseases.
He was President  of the Spanish Society for Infectious Diseases and Clinical Microbiology (SEIMC) and Secretary General of the European Society of Clinical Microbiology and Infectious Diseases (ESCMID). He directed 3 major medical journals: Revista Clínica Española, Enfermedades Infecciosas y Microbiología Clínica (EIMC) and Clinical Microbiology and Infection (CMI) an Obtained the ESCMID Award to "one life devoted to Infectious Diseases" in 2012.
He has more than 800 indexed publications with an h index of 70 in different research areas, including Bacteremia and Endocarditis, Catheter Related Infections, Ventilator Associated Pneumonia and infections caused by Staphylococcus, Clostridium difficile, and Candida. He is particularly interested in infections in Intensive Care Unit patients in the immunocompromised host and particularly in patiens with Solid Organ Transplants.