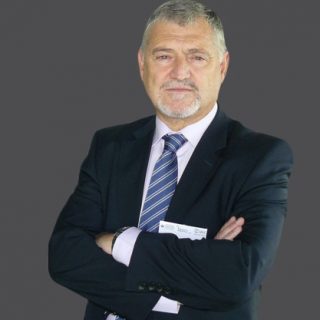 Felipe F. Casanueva
Professor of Medicine – Universidad de Santiago de Compostela (USC)
Head of Department of Endocrinology and Nutrition – Hospital Universitario de Santiago (CHUS)
He has been President of the following Scientific Societies: Sociedad Gallega de Endocrinología y Nutrición (SGENM) 1986 – 1989. Sociedad Española de Endocrinología y Nutrición (SEEN) 1993 – 1996. European Federation of Endocrine Societies (EFES) 1998 – 2001. The Pituitary Society 2008 – 2009. International Society of Endocrinology (ISE) 2010 – 2014. Sociedad Española para el estudio de la Obesidad (SEEDO) 2011 – 2016.
He has written 48 chapters on international books and textbooks and delivered  more than 200 lectures by invitation at International Congresses. His current H-index is 79. Dr Casanueva has published more of  600 papers in International Journals with a cumulative Impact Factor of 1981,76.
He has received several research awards at the National and International level, such as:  Xunta de Galicia de Investigacion (1992). Sociedad Española de Endocrinologia y Nutricion, to his Professional Career (2002). Jose Varela Montes to the Health Science Area Reserch (2005). Rey Jaime I to the Medical Research. (2005). Geoffrey Harris Prize of Neuroendocrinology (2006). Novoa Santos (2008). Fundacion Lilly of Biomedical Research Clinic (2012). Fundacion Danone – Professional Career – Dr Carlos Martí Hennberg (2015). European Hormone Medal – European Society for Endocrinology (2016)
He has been nominated: Honorary Doctor in Medicine by the: Univerity of Lódz (Poland, 2008);  University of Erciyes (Turkey, 2013); and Universty of Belgrade (Serbia, 2014)
Prof. Casanueva is Honorary Member of the European Society of Endocrinology (ESE). Poland 2014; Full member of the "Real Academia de Medicina y Cirugia de Galicia" (RAMYCGA); A Coruña, 2013; and Honorary Member of the "Agencia Española de Nutricion y Ciencias de la Alimentacion" (AEN).  A Coruña, 2015.