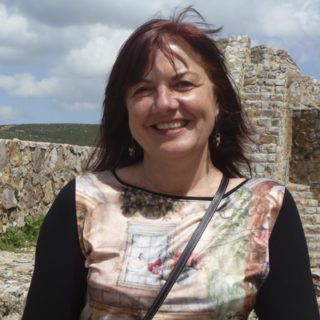 Teresa Castro-Martin
Research Professor at the Institute of Economy, Geography and Demography (IEGD) of the Spanish National Research Council (CSIC) in Madrid. She has a Ph.D. in Sociology from the University of Wisconsin-Madison, where she specialized in Social Demography. She has previously worked at the United Nations Population Division in New York, and acted as focal point for family issues within the Secretariat of the International Conference on Population and Development (Cairo, 1994).
Her research focuses on global changes in family dynamics. She has written numerous articles on the causes and consequences of lowest-low fertility, the implications of new family configurations for children's outcomes over the life course, the linkages between family structure and social inequality, partnership and childbearing strategies in the context of international migration, and sexual and reproductive health issues. She is interested in global socio-demographic trends, although most of her studies have focused on Europe and Latin America.
She has published more than sixty papers in leading academic journals, including Archives of Sexual Behaviour, Demographic Research, Demography, European Journal of Contraception and Reproductive Health Care, European Journal of Population, European Sociological Review, Journal of Family Issues, Journal of Marriage and Family, International Family Planning Perspectives, Studies in Family Planning, Population Bulletin of the United Nations, Population and Development Review, Population, Space and Place. Her research has been cited more than 5000 times (according to Google Scholar).
She has recently led the Spanish team of the European project www.familiesandsocieties.eu and she is currently co-leader in the research project Lowest-low and latest-late fertility: Here to stay?, which aims at integrating a life course, gender and social stratification approach into the study of fertility. She is currently studying the emerging trend of single mothers by choice.
She collaborates regularly with several research agencies, including the European Research Council, ICREA, CONACYT (Mexico), ANPCyT (Argentina), CSIC (Uruguay), ERC (Estonia). She has also served in numerous scientific advisory boards, such as UNESCO Chair in Policies on Gender and Equal Rights between Women and Men (UAM), Center of Demographic Studies (UAB), National Statistical Plan 2013-2016, Centro de Investigaciones Sociológicas (CIS), Comisión Nacional Evaluadora de la Actividad Investigadora (CNEAI), Agència per a la Qualitat del Sistema Universitari de Catalunya (AQU), Dirección General de Investigación; Fundación FOESSA, Fundación BBVA, Fundación la Caixa.
More information on her research and copies of her papers can be found at: