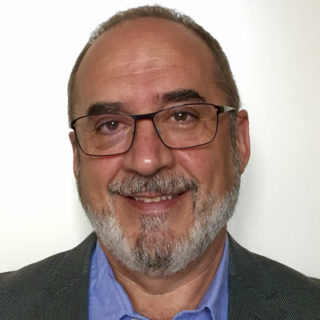 Juan C. Cigudosa
He is graduated as Biologist (1987) and become PhD (with an Extraordinary Prize) in Cell Biology and Genetics at the University of Navarra (1991). His international scientific training includes long-term stays in several countries (Sweden, UK, USA). He has been trained as an entrepreneur / innovator through programs of the Genoma España Foundation and the Instituto de Empresa (IE), and in Business Management at the RCC Harvard University Executive Program.
He accumulates a research and clinical experience of 30 years in Human Genetics. His clinical activity began in the University Hospital of Tenerife, as a Consultant Cytogenetics in the Pathology Service until 2000. He was then recruted to join the National Cancer Research Center (CNIO) as director of the Laboratory of Molecular Cytogenetics, a facility that performs conventional and molecular cytogenetic analyzes of personalized human cells and laboratory animals. From this position, he provided complex molecular genetic diagnoses for Health Centers (reaching a figure of more than 10,000 diagnoses made by its team) while he conducted an active research activity in Oncology. His interest has focused on understanding the role of acquired chromosomal abnormalities in cancer, oriented to (1) the molecular characterization of biomarkers; (2) the design of human stem cell models with chromosomal rearrangements and (3) the application of CRISPR-Cas9 genome-editing technology to design human cellular models that recapitulate chromosomal and genetic alterations that take place in tumor processes. This activity has resulted in the publication of more than 200 articles in international scientific journals, has led to the management of several national and international research projects as well as the reading of 14 doctoral theses.
His activity has given him numerous academic awards, such as Best Young Investigator in Human Genetics (1999), Honor Plate of the Spanish Association of Scientists (2000) and, most recently, the Academic Challenge of the Cinco Dias Journal (2013) ). He has organized a large number of National and International Congresses, is a member of study commissions and international scientific panels on the implementation of Clinical Genetics and Genomics in Hospitals. He has held and holds several representative positions, among them: President of the Spanish Association of Human Genetics (periods 2013-2017 and 2107-2021), President of the International Society of Cellular Oncology, and member (2012-2018) of the Board of Directors of the European Cytogenetic Association.
In 2008, he co-founded the biotechnology company NIMGenetics in Madrid, holding since then its Scientific and Innovation Directorate. As such, it has contributed to NIMGenetics receiving several awards for its R & D & I activity. Currently, NIMGenetics is a biotechnology company with its own industrial and intelectual developments and clinical research laboratory that employs more than 100 people (30 PhDs and Life Sciences / Bioinformatics graduates), active in 10 countries and headquartered in Madrid, Mexico City and Sao Paulo (Brazil).