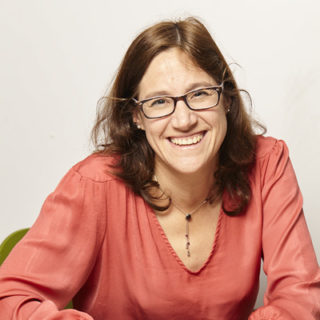 Eva Garcia-Muntion
M.Sc. Chemical Engineering researching for 4 years at the Universidad Complutense de Madrid in chemical processes for the industrial use of by-products of the production of biodiesel, in particular modelling and optimising esterification processes with fatty acids and diglycerol.
In parallel, at some point I jumped to the corporate world and, after almost 10 years of experience between leading multinational companies in the ICT arena and the design, coordination and development of collaborative R&D projects promoted by the European Commission and national authorities, I founded RTDI in 2008, with the purpose to develop my own vision on how consultancy services to support, facilitate, help and promote corporate profitable R&I should be offered and implemented, and aiming at boosting European innovation.
RTDI is a consultancy firm specialized in R&I project ideation and development towards the commercialization of new products, processes or services with a technology baseline. From its creation, we have supported more than a hundred SMEs, corporations, technology centres and research institutions to conceptualize and carry out their projects, and design their results' exploitation strategies.
We particularly work in the ICT, Energy and manufacturing industry technological areas, with a strong focus in specific application contexts we call: Active inclusion, Interaction human-environment, and NHS sustainability and quality.
I have participated as coordinator, Technological Manager and Exploitation Leader of R&D projects from the 6th European Framework Programme in R&D to the current Horizon 2020 (equivalent to the 8th Framework Programme, which agglutinates the Eurpean policy of R&D and Innovation). I have also leaded numerous national R&D projects, as well as carried out ex-post analysis of programmes for the Spanish government.
Apart from an extensive knowledge of Spanish and European R&D and Innovation systems, we have accumulated a deep knowhow and experience in actively supporting technology-based entrepreneurial initiatives in their routes to market. We have compiled it under an Internet platform which we have called INNOWIZARD (www.innowizard.eu). For the last 3 years, we have also been teaching it to PhDs seeking new professional horizons within RTDI Innovation School.
From these initiatives, today I am carrying out a research in new paradigms to build basic skills related to R&I, based on effective empowering methods by practitioners and innovative digital learning.