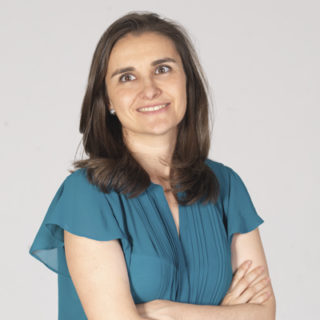 Luzma Garcia-Piqueres
She is a motivated executive with extensive biotechnology and health-sector expertise. With more than 15 years of experience in R&D Project Management and Technology Transfer, she is an expert in the Spanish R & D public system. Bachelor in Biology (biochemistry and molecular biology) by the UAM, a master degree in biotechnology (1st edition ALITER School of Business) and post-graduated studies in innovation management and technology policy (DEGIN Interuniversity Program UAM-UCM-UPM).
Her first job position was as project manager at the Technology Portfolio of Genoma España; where she evaluated scientific project for their seed-capital financial support; she actively developed dissemination and dissemination activities in technology transfer and creation of companies in Biotechnology too. For four years she was the deputy director at IDIVAL (in Cantabria), having generated in this Institute innovation culture, which was reflected in the exponential results in IPR protection & public-private collaboration, and of European-project submission and management. In those years, she built a professional team which continues working there. Among other projects, she was responsible for the application and coordination of the ITEMAS node. She also coordinated, together with the IIS La Fe de Valencia, the creation of REGIC. From 2010 to 2014 I was head of the project-and-technology-transfer area at CNIC. In that period, the funding successfully granted of national and international projects was of almost 10 million euros/year, greatly improving the prior numbers of international projects. In addition, the transfer area was strengthened through the development of internal training policies and external dissemination strategies of the center's capabilities.
Currently, she coordinates the technology transfer area of ​​ CIBER. This national public consortium includes more than 100 biomedical research institutions (Universities, Hospitals, PROs, etc.), more than 400 groups and 6000 researchers working together in 11 different thematic areas. The potential in technology transfer of the CIBER is amazing, as it is evidenced by some of the millionaire projects executed during the last 4 years of activity.Luzma loves to teach and disseminate science and technology transfer. In that sense she has co- directed three summer courses at UIMP about knowledge transfer in biomedicine; and she attended as speaker another two. She periodically participates as a collaborator in several master's degrees and courses (UNED-ISCIII, Genoma España, IE, UC, etc.). and in other forums & seminars. In addition, she has been evaluator of different Calls (FIPSE, ISCIII, MINECO, etc.) and she was part of the Spanish-ministry-registry-of -TTOs evaluation committee. Finally, she has been the presenter of some science divulgation events for General Public, organized by CIBER, which combine science and improv theater.