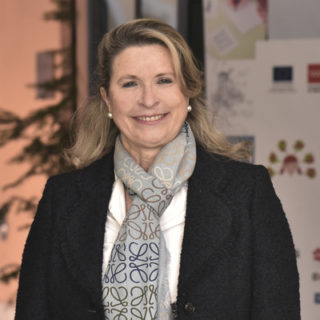 Sara Gomez-Martin
PhD of Engineering from the Universidad Politécnica de Madrid, I have developed my career in both private companies and Public Institutions.
I began my professional activity in the private sector, occupying the following posts:
Engineer in the Micro-Switch Department at Honeywell S.A.
Member of the Technical Department in the companies, ICOS, S.A of the Terrastest Cimyson Engineering Group and subsoil constructions, and at Haza S.L., Cabinet of Agricultural Studies.
Since my full-time incorporation at the Universidad Politécnica de Madrid I have carried out technical work through the Oficina de Transferencia Tecnológica de la Institución (OTT) (The Office for Technical Transfer at the Institution).
I have carried out both my teaching and research work in the area of Mechanical knowledge in Continuous Media and Structural Theory in the Department of Mechanical Engineering at the UPM, with the management of this and other Institutions, occupying different posts:
Between 1989 and 1993, I was Deputy Director of Infrastructures and Extramural Studies at the current ETSI (Technical High School of Engineering) of Industrial Design at the Universidad Politécnica de Madrid.
From 2000 to 2004, I held the post of Manager of the Real Academia de Ingeniería de España (Spanish Royal Academy of Engineering).
In December 2008 I was elected Director of the ETSI of Industrial Design at the Universidad Politécnica de Madrid, a post that I held until 2012 when I was incorporated into the current Rector's Management Team as Vice-Rector for Organisational Structure and Quality.
Since May 2016, I am counsellor at The Royal Engineering Academy of Spain.
In 2008 I was included in the publication 'Who´s Who in The World' in the area of Engineering.
In 2004 I won the first award research from the CSIC (Spanish National Research Council).