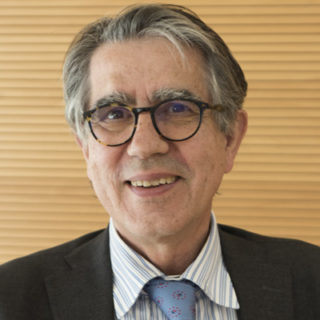 Ramon Gomis
He is currently Scientist Emeritus at the August Pi i Sunyer Biomedical Research Institute (IDIBAPS), as well as Professor Emeritus at the University of Barcelona (UB).
Prof. Gomis was awarded both his undergraduate and doctorate degrees in Medicine by UB. After performing postdoctoral training at the Free University of Brussels, he pursued his professional and scientific career in biomedicine at the Hospital Clínic of Barcelona, where he occupied several different positions for over thirty years, including Director of Research and Head of the Department of Endocrinology and Nutrition.
He served as Director of the IDIBAPS for almost a decade. He also had served as Director of the Fundació Clínic per a la Recerca Biomèdica, and as Chair in Endocrinology at UB.
Professional appointments held by Prof. Gomis include: President of the Spanish Diabetes Society (SED) and of the SED Foundation, Council Member of the European Association for the Study of Diabetes (EASD), member of the Academia Europaea, member of the Institute of Catalan Studies, and Scientific Director of the Spanish Biomedical Research Centre in Diabetes and Associated Metabolic Disorders (CIBERDEM). He has has also served on various expert panels and advisory boards, and has organized and presided numerous national and international diabetes meetings.
Prof. Gomis is the recipient of several awards including, the Cross of Saint George and the Narcis Monturiol Medal in Scientific and Technologial Excellence from the Government of Catalonia, the Research Prize from the Catalan Foundation for Research and Innovation, the Scientific Quality Award from the Spanish Diabetes Society, and the Clinical Research Award from Eli Lilly. He was recently awarded an Honorary Doctorate degree by Roviria i Virgili University (Tarragona, Spain).
An accomplished author, Prof. Gomis has published hundreds of articles in internationally renowned scientific journals, primarily in the first and second quartile, as well as multiple book chapters. Since 1988, he has been granted continued funding for research projects under his direction from a variety of public Spanish organizations and European Union programs, as well as from private companies that forge partnerships for developing pharmaceutical and technological advancements. He has patented 4 inventions.