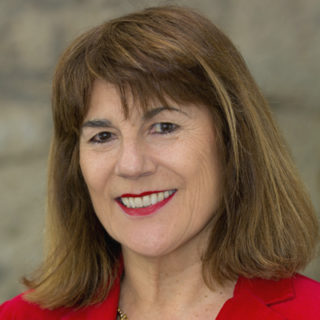 Beatriz Gonzalez Lopez-Valcarcel
PhD in Economics and Professor of Quantitative Methods in Economics and Management at the University of Las Palmas de GC. Professor in postgraduate and doctorate courses in dozens of Spanish and foreign universities.
Research in Health Economics, with particular interest in the Economics of Public Health and Prevention (obesity, tobacco, social inequalities in health), labor markets and human resources planning, adoption and dissemination of new health technologies, Pharmacoeconomics. Leader of research projects of the National R & D Plan and of the Framework programs VI and VII of the EU (Spanish node). Five six-year positive evaluations of research (sexenios) by the National Evaluation Commission.
Former President of the Health Economics Association (2004-2006) and the Public Health Economics section of the European Public Health Association, EUPHA (2011-2012). President of SESPAS (Spanish Society of Public Health and Health Administration) between 2015 and 2017. Currently, outgoing president (2018-2020) and member of the Board of Directors. Coordinator of the doctoral program in Economics of the ULPGC since 2017.
International consultant in Mexico, Brazil, Argentina, Chile, Uruguay, Costa Rica, Panama and Mozambique. In Spain, for the Ministry of Health, Social Services and Equality and for the Catalan Agency for Technology Assessment, among other institutions.
Awarded by Spanish Ministry of Health with the Cross of the Civil Order of Healthcare. Named Adoptive Daughter of the city of Las Palmas de Gran Canaria (2009). Named Adoptive Daughter of the Island of Gran Canaria (2016). Professor Honoris Causa of the University Isalud, Buenos Aires (2015). Named in the group of the 100 most influential women in Spain, group "Thinkers and Experts" (2017).