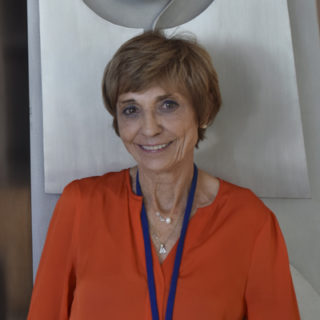 Consuelo Guerri
She is a researcher and Head of the Cellular Pathology Laboratory at the Valencia Foundation, the Prince Research Center in Valencia. She has a degree in Biology and Biochemistry from the University of Valencia. From 1974-1977 she made a stay in the Department of Biochemistry of the School of Medicine of Kansas City Kansas, as Research Associate in that Department of Biochemistry. In 1978 he defended his thesis at the University of Valencia, directed by Professor Santiago Grisolia. In 1979 she joined the Institute of Cytological Research (IIC) of Valencia, and began her research on cellular and molecular mechanisms of the effects of alcohol during brain development and fetal alcohol syndrome. From 1984-2000, he participated as Associate professor at the Department of Pharmacology of the University of Kansas, within the International Program of Molecular Cytology. In 1980 she was appointed as Head of the Cellular Pathology laboratory at the IIC and in 2005 she moved to the Prince Felipe Research Center in Valencia. His group continues to study the molecular mechanisms of the effects of alcohol during brain development and maturation, such as adolescence, and its long-term consequences as well as the mechanisms by which alcohol abuse causes neuroinflammation and neurodegeneration. The ultimate goal is the development of therapies that can alleviate irreversible alcohol damage.
The work of the group has been recognized by different awards and recognition, at the  national (Conselleria de Sanitat, GV, 2015, Silver Medal of the Merit Order of the National Plan on Drugs, Ministry of Health, Social Services and Equality (BOE May 13, 2016), Isabel de Villena Prize, 2002) and international institutions (Manfred Lautenschlaeger Award, Vienna 2011; Recognition "Outstanding Research Advancing the Understanding of Mechanisms underlying Fetal Alcohol Syndrome and alcohol-related birth defects", Research Society for Alcoholism and NIAAA (USA-2001) and by the invitation to different international congresses (Seattle, Washington, Japan, Santiago de Chile, Sao Paulo Brazil, Toronto, Seattle, Sydney, Brisbein, etc)
She participates in the Editorial Board of international journals and she has participated as a member of the Panel of Experts in the evaluation of research projects both in the USA (panel of experts of the NIH-AAA), and in Europe (French National Research Agency, Britain's Medical Research Council, Germany).
Her teaching work in the laboratory is summarized in the direction of 23 Doctoral Theses and different research works for obtaining Masters and PFG.