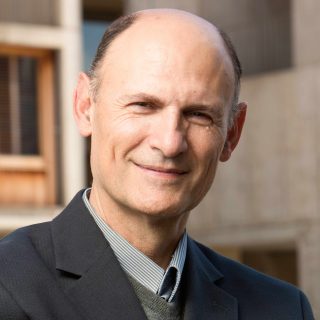 Juan C. Izpisua
Born on December 16, 1960 in Hellin, Spain.
M.Sc., University of Valencia, Spain 1985. Ph.D. University of Bologna, Italy and University of Valencia, Spain 1987. University of Marburg, Germany, Postdoctoral Fellow 1987-1988. European Molecular Biology Laboratories (EMBL) Heidelberg, Germany, Postdoctoral Fellow 1988-1991. University College London, and Oxford University, England, Visiting Fellow 1988-1992. University of California, Los Angeles, USA. Postdoctoral Fellow 1992-1993. Salk Institute, La Jolla, USA, Professor 1993-Present. UCSD, USA, Adjunct Professor 1993-Present. Center of Regenerative Medicine in Barcelona, Barcelona, Spain, Director 2005-2013.
Scientific Accomplishments: Izpisua Belmonte is a main catalyzer in one of today's most promising areas of biomedicine: regenerative medicine. His work is helping to discover new molecules and specific gene/cell treatments to prevent and cure diseases affecting mankind both in the adult and embryonic stages. He has over 400 publications describing these results.
His observations have been key towards elucidating the cellular and molecular basis of tissue/organ regeneration. His early work was pivotal to understand fundamental genetic and cellular principles that govern vertebrate development and tissue and organ regeneration. They constituted the basis from where he has built conceptual discoveries and new methodologies for regenerative medicine including:
-Seminal discoveries towards understanding the molecular basis underlying somatic cell reprogramming.
– New methodologies for the differentiation of human stem cells into various cells types and organoids, like the kidney.
-Proof of concept that iPSC technology can be used for the generation of disease corrected patient specific cells with potential value for cell therapy.
-Development of technologies that allow differentiation of human cells inside embryos of different species. These results may allow for the generation of human tissues and organs.
-Development of novel stem cell models of human aging and aging-associated diseases, and discovery of new drivers of aging.
-Novel genetic and epigenetic technologies to both treat, and prevent the transmission, of mitochondrial and nuclear DNA originated diseases.
Selected Awards: Basil O'Connor Research Scholar Award 1996. Pew Scholar Award 1996. President William Clinton Career Award 1997. NSF Creativity Award 1999. American Heart Association Established Investigator Award 2000. Naming of "Izpisua Belmonte" High School Hellin, Albacete 2004. Gold Medal of Castilla-La Mancha 2006. Medal from the Spanish College of Pharmacy 2006. Honorary Doctorate from University of Granada, 2009. Member of the Catalonian Royal Academy of Doctors 2009. Roger Guillemin Nobel Chair 2011. Honorary Doctorate from University of Murcia, 2014. Gold Medal from the Organ Transplant Spanish Society, 2014. Gold Medal from the Catalonia Transplant Society 2015. Member of the Spanish Royal Academy of Pharmacy 2016. NIH Pioneer Award 2016.