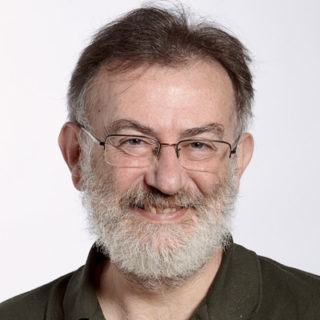 Jose L. Martinez-Menendez
Bachelor in Chemistry by the Autonomous University, Madrid and PhD in Biochemistry and Molecular Biology by the same University. He has been working at the Spanish 'Consejo Superior de Investigaciones Científicas', the 'Ramón y Cajal Hospital' at Madrid and the Imperial Cancer Research Foundation (UK) in topics dealing with Microbiology, Developmental Biology and Cellular Biology.
He is currently Full Research Professor at the National Biotechnology Centre from the 'Consejo Superior de Investigaciones Científicas' where he leads the group 'Ecology and Evolution of Antibiotic Resistance'.
His scientific interests include the understanding of the evolutionary basis of antibiotic resistance, mainly in the case of environmental opportunistic pathogens, as well as the development of predictive methods to analyse antibiotic resistance even before it emerges in the populations of bacterial pathogens. His work also addresses the effect of antibiotic resistance on microbial physiology, including the analysis of the crosstalk among antibiotic resistance, virulence and bacterial metabolism.
As the consequence of these studies, he has published more than 200 scientific articles and is advisor of more than 20 granting agencies. In 2015, he received the Lilly Foundation Distinguished Career Award.