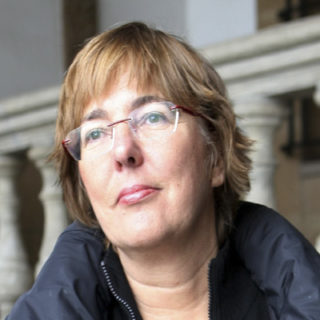 Helena Matute
Ph.D. in Psychology, Matute is a Professor of Experimental Psychology at Deusto University (Bilbao, Spain), where she teaches both undergraduate and graduate courses and she leads the Experimental Psychology Laboratory research group. She has taught graduate courses and seminars in many universities both nationally and internationally and has been a visiting scholar at the universities of Minnesota (USA), Gent (Belgium), Sidney (Australia) y Queensland (Australia).
Her research interests are concerned with learning and memory, and more specifically with cognitive biases, causal illusions, and pseudosciences. She is also interested in how people interact with technology, and part of her research career has also been dedicated to developing innovative research methods for psychology, including the development of several computerized tasks to study learning, memory, and judgments of causality, both at the laboratory and through the Internet. Matute has published numerous research articles in the most prestigious international scientific journals of her research area. She has been an Associate Editor of the Quarterly Journal of Experimental Psychology, the scientific journal of the Experimental Psychology Society.
Society SShe has received several awards for her work, including the Prisma and the JotDown-DIPC awards. She has been the President of the Spanish Society for Experimental Psychology, and also of the Spanish Society for Comparative Psychology. She has been a member of the Permanent Board of the ENCIENDE project, from COSCE, and has been a collaborator of the Spanish National Research Council, in the area of Psychology. She is a Fellow of Jakiunde, the Basque Academy of Sciences, Arts, and Humanities, and is also a member of the Scientific Board of FECYT, the Spanish Foundation for Science and Technology.