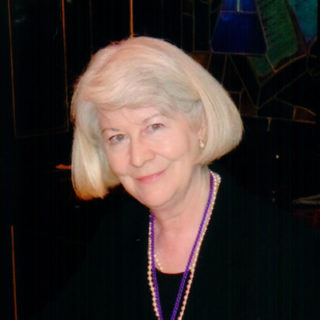 M. Teresa Miras
– Emeritus Professor. Department of Biochemistry and Molecular Biology, Complutense University.
– Born in Carballino (Orense- Spain) February 20th, 1948. Married, two children.
– Since 2007-to 2013 as President of the Royal Academy of Pharmacy of Spain, being the first woman elected as president for an Academy of the Spanish Institute.
Education:
– MSC in Pharmacy. Complutense University 1970. First Magna Cum Laude and National Award 1971.
– Ph.D Dr. in Pharmacy, 1975, ComplutenseUniversity. Magna Cum Laude.
– Docteur Sciences, Université Louis Pasteur, Strasbourg, France, Magna Cum Laude, 1975.
Academic Positions held:
– Research Contrat from (CSIC) 1975‑76.
– Assistant Professor. Department of Biochemistry. Pharmacy Faculty UCM.  1976‑78.
– Professor of Biochemistry Medicine Faculty UAM Madrid. 1978‑81.
– Professor Dept. Biochemistr, Medicine Faculty Oviedo University 1981‑82.
– Professor and Chair of Biochemistry Sciences faculty, Murcia University. 1982‑86.
– Professor and Chair of the Biochemistry Dept.IV, UCM. 1986‑ 2018-
– Emeritus Professor – UCM, since October 2018-
– President of the Ministerial commission for the evaluation of quality and efficiency of the Spanish Universities.
Academic Honors:
– Member of the Academies: Royal Academy of Pharmacy of Spain.  Pharmacy of Galicia, Pharmacy of Catalonia, Royal Acaemy of Veterinary Sciences, Royal Academy of Doctors.
– Foreign Academies Member:  Honour Academicien  from the  Academia Nacional de Farmacia y Bioquímica de Argentina;   Academie Nationale de Pharmacy de France, Académie Européenne des Sciences des Arts et des Lettres;  Academia Europaea/ European Academy; (Fisiology  and Medicine) etc.
– Dr. Honoris Causa por la Universidad Rey Juan Carlos de Madrid.
– Dr. Honoris Causa de la Universidad de Murcia UCAM.
– Award and Medal Alberto Sols /Medal Castelao, from Galicia
– Award and Medal Miguel Catalán in Sciences from, Comunidad de Madrid, etc.
Research:  Web of Science: Publications>350; citations> 7550; ih =46. (Search by miras-portugal OR mirasportugal OR portugal mtm*)
Google Scholar: Publications> 400; Citations s>9500, hi =57
Direction of 24 PhD Thesis qualified with Magna cum laude , 8 with first Magna Award  and 8 as European or international mention.
Leader scientist on more than 35 projects, national or interantional with excellence qualification from the Minister of Education of Spain, Madrid Community, Programs from the European Community, IBRO, etc. and also from Spanish relevant Foundations:  Fundacion Ramón Areces, Fundacion la Caixa, Fundacion Caja Madrid, Fundacion Marcelino Botín, Fundación Juan March.