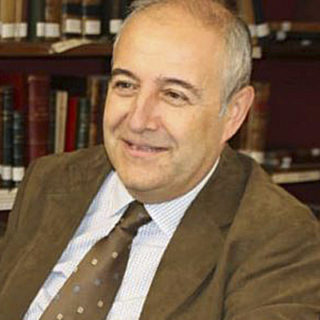 Fernando A. Navarro
Education: MD Degree, School of Medicine, University of Salamanca, Spain.
Specialist in Clinical Pharmacology (Residency), Clinical Pharmacology Service, "Marqués de Valdecilla" University Hospital, Santander, Spain.
Medical translation experience (English, German, French into Spanish): Since 1987: External translator for various multinational companies in the biomedical industry and international organizations: F. Hoffmann-La Roche AG, Basel (Switzerland); Pan American Health Organization, Washington DC (USA); Synthes Holding AG, Solothurn (Switzerland); MediLingua Translations, Leyden (Netherlands); World Health Organization, Geneva (Switzerland); Novartis Pharma AG, Basel (Switzerland); Global Forum for Health Research, Geneva (Switzerland); Orthognathics GmbH, Zurich (Switzerland).
1993-2002: Staff medical translator. Language Services (Pharma Operations Business, Professional Services). F. Hoffmann-La Roche AG, Basel (Switzerland).
Teaching experience: Since 1997: As an Invited Professor, he has delivered lectures, courses and workshops on medical language and scientific translation in 70 universities and organizations.
Since 2003: Associate Professor, Master Degree in Medical and Health Translation, University Jaume I (UJI), Castellón, Spain.
Since 2013: Course Director, "Problems, methods and hot topics in medical translation", Menéndez Pelayo International University (UIMP), Santander, Spain.
Editorial Activities:
Editorial Board
Medical journals: Medicina Clínica; Revista Española de Cardiología; Actas Dermo-Sifiliográficas; Jano: Revista de Medicina y Humanidades; Evidencias en Pediatría; Boletín Medes (Medicina en Español); Revista Virtual de Medicina Hiperbárica; Actualidad en Farmacología y Terapéutica.
Translation journals: Panace@: Revista de Medicina, Lenguaje y Traducción; MonTI: Monografías de Traducción e Interpretación; Glosas; Confluências: Revista de Tradução Científica e Técnica.
Main Publications
Dictionary of doubts and difficulties in English-Spanish medical translation (3rd edition [electronic]: Cosnautas, 2013-2017; previous editions: Madrid: McGraw-Hill·Interamericana, 2000 & 2005).
Repertoire of initialisms, acronyms, contractions and symbols used in Spanish medical texts (2nd edition: Cosnautas, 2013-2017).
Medizin: gran diccionario médico alemán-español (Cosnautas, 2017).
Traducción y lenguaje en medicina (Barcelona: Esteve, 1997).
Medicina en español (Madrid: Unión Editorial, 2015-2017).
Technical Coordinator. Diccionario de términos médicos (Real Academia Nacional de Medicina, 2011).