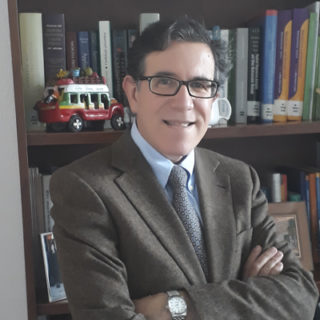 Fernando Rodriguez-Artalejo
He is physician and epidemiologist and serves as a Professor and Chairman of the Department of Preventive Medicine and Public Health at the Universidad Autónoma de Madrid (UAM), and Coordinator of the Epidemiology and Cardiovascular Epidemiology Group of the CIBER of Epidemiology and Public Health.
He received his doctorate in Medicine and Surgery in 1986 from the UAM and has worked as an assistant professor at the School of Public Health of the Johns Hopkins University in Baltimore (USA) in 1990-1991. He has professional experience in the health administration (Ministry of Health) where he held responsibilities in the area of ​​epidemiology and health planning (1985-1990). In the period 1991-1995 he worked at the UAM to move as Professor of his specialty to the University of the Basque Country (1995-2000). Since then he works at the UAM.
His research has led to numerous publications, mainly in the area of ​​cardiovascular and nutritional epidemiology, and on how to use epidemiological knowledge in the planning and evaluation of health services (https: //www.ncbi.nlm.nih .gov / pubmed /? term = Rodriguez + Artalejo + F).
He has also been member of the Scientific Council of the Spanish Agency for Food Safety and Nutrition (2006-2010) and of the Advisory Committee on Health Research of the World Health Organization in Europe (2013-2037). Also he has advised the Swedish Research Council in strategic evaluation (2018), and the Ministry of Health, the Nuclear Safety Council and several governments of Autonomous Communities in the control of health crises.