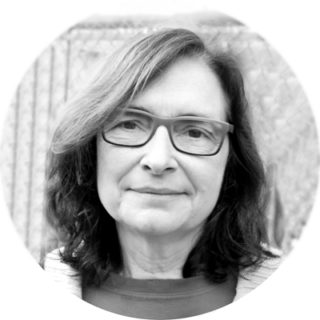 Concepcio Rovira
Research Professor at the Institute of Materials Science of Barcelona (ICMAB) of the Consejo Superior de Investigaciones Científicas (CSIC) and at Ciber-BBN. She received her undergraduate degree in Chemistry from the University of Barcelona, Catalonia (Spain) and completed her Ph.D in the CID-CSIC in Barcelona in the area of organic radicals. She went on to Johns Hopkins University (Maryland, USA) to do a postdoctoral fellowship with Prof. D. O. Cowan in the area of organic conductors. Back in Europe, she joined the CSIC as a postdoctoral fellow and in 1987 she became Tenured Scientist there. In 1991 she joined the new Institute of Materials Science of Barcelona where was promoted to Full Professor in 2004.  Her research interest focuses on molecular functional materials and molecular nanoscience and in particular in the fields of molecular electronics, crystal engineering, supramolecular self-assembling, electron-transfer processes and molecular magnetism with emphasis in the basic and applied aspects. Research efforts also aimed towards the development of new processing methods for structuring functional molecular materials on surfaces and as nanoparticles. All these lines of research are eminently interdisciplinary, since they go from the design and organic synthesis of the functional molecules to the material preparation and the device fabrication and characterization. Part of the research is performed in collaboration with different groups inside the frameworks of European and International projects, and has lead to more than 350 publications in SCI journals, 15 patents, 1 edited book and 20 book chapters. This cutting-edge research has been the subject of more than 300 communications (invited, keynote, plenary conferences) in international conferences all over the world. 10 national and 6 international patents have also been published, two of which have been licensed.
Indicators:
Publications (for a complete list see: http://www.researcherid.com/rid/F-3155-2011)
Papers in refereed journals: 351; Book chapters: 23; Edited books: 1
Scientific indicators (Web of Science): total data, updated as 6 February 2019
Number of papers:351; Sum of times cited: 10643; Average citation per paper: 31; H-index: 55.
Notably, 36 % of papers are published in the general journals of major impact in the field such as: Nature Materials, 1; Nature Chemistry, 1; Nature Communications, 1; Chemical Reviews, 3, Chemical Society Reviews, 1; Advanced Materials , 15; Advanced Functional Materials, 6; Angewandte Chemie, 18; Nanoletters, 5; ACS Nano 1; Am. Chem. Soc., 22; Chemistry of Materials 6; Chemistry European Journal, 27; Chemical Science 3, Chemical Communications, 16
Awards:
Premio a la Investigación de la "Fundación Domingo Martínez", 1995/1996.
Award Ciamician-González de la Soceità Chimica Italiana, 2009
Award "IUPAC distinguished women in Chemistry and Chemical Engenering", 2013
Premio a la Excelencia Real Sociedad Española de Química, 2015
Member of various scientific boards of journals and International conferences.
Various tasks of Scientific management in EU and Spain.