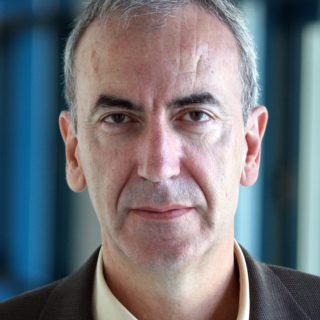 Elias Sanz-Casado
He holds a PhD in Biological Sciences from the Complutense University in Madrid. He is a Professor in the Department of Library and Information Science at the Madrid Carlos III University.  He is Director of the Inter-University Research Institute for Higher Education and Science (INAECU), belonging to the Carlos III and Autonomous universities from Madrid, which focuses its activities on two main areas: evaluation of scientific and technological activities, and policy and management of higher education institutions.
Since 1997 he has been running the Laboratory for Metric Information Studies (LEMI), where he develops his research work in the field of Bibliometrics, Scientometrics and evaluation of scientific activity.  He has conducted a great number of competitive research projects convened by Spanish and foreign public institutions.  Additionally, he collaborates with other research groups on international projects, some in the framework of the EU Horizon 2020 call.
He runs the IUNE Observatory, belonging to the 4U Alliance (Carlos III University of Madrid, Autonomous University of Madrid, Autonomous University of Barcelona and Pompeu Fabra University) (http://www.iune.es/), which gathers the information on research activities in Spanish universities.
He has coordinated over 40 R&D&I contracts carried out for various national and international public bodies, for Universities in countries such as Costa Rica, Uruguay, Puerto Rico, etc., or for the Ministry of Education, Culture and Sport in order to analyse the positioning of Spanish universities in international rankings, or for CDTI (Centre for the Development of Industrial Technology), FECYT (Spanish Foundation for Science and Technology) or ANECA (National Agency for Quality Assessment and Accreditation of Spain).
He has produced numerous publications all along his scientific career, which have resulted in many scientific papers published in prestigious international journals (Scientometrics, IP&M, Technological Forecasting & Social Change, Renewable Energy, Research Evaluation, etc.), in book chapters, in books, etc.  He has directed 20 doctoral theses.
He has been a member of the committee of experts on good practice in international rankings of the Ministry of Education, Culture and Sport.  He has been a member of the committees of experts for the evaluation of scientific quality of FECYT, the University of the Republic of Uruguay, ANECA, ACAP, etc.  He has participated as an expert in the Law on the Madrid Higher Education Area.  He has taught in universities in Spain, Puerto Rico, Uruguay, Costa Rica, Brazil, etc.  Furthermore, he is a reviewer for international scientific journals (Scientometrics, JASIST, IP&M, Information Research, REDC, JASIST, IP&M, etc.).
He has been Deputy Vice-Chancellor for Research at the Carlos III University from Madrid, and Chairperson of the Ibero-American and Caribbean Association of Education and Research in Information Science (EDICIC).