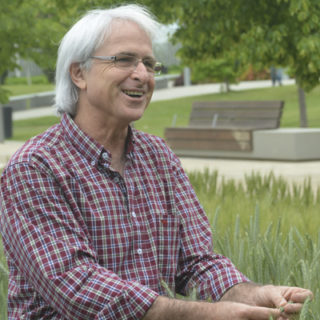 Gustavo A. Slafer
Agronomy Engineer (Univ of La Plata, Argentina), M.Sc. (Univ. Buenos Aires, Argentina) and Ph.D. (University of Melbourne, Australia). He is currently Research Professor of ICREA (Catalonian Institution for Research and Advanced Studies), Senior Scientist of AGROTECNIO (Research Center of the CERCA system) and Associate Professor of the University of Lleida.
He is also currently (i) Honorary Professor of the School of Biosciences, University of Nottingham, UK; (ii) Editor of Crop Science (Crop Ecology Division) and Spanish Journal of Agricultural Research (Plant Production Section), (iii) Handling Editor of Food and Energy Security, (iv) Associate Editor of Euphytica; and (v) member of the Editorial Board of Field Crops Research, European Journal of Agronomy and Agricultural and Food Science.
Until June 2018 he has co-edited 6 scientific international books (publishers from USA y UK), and has published more than 40 chapters in international books and more than 170 papers in SCI-journals. His h-index at June 2018 was 51 (WebOfScience-CoreCollection; or 69 if using Google Scholar as the database). ResearcherID: A-8694-2011.
Prof. Safer's research interests are focused on studying the mechanisms underlying the responses of grain crops to environmental and genetic factors. The general aim is to identifying alternatives to traditional farming and breeding practises to enhance the efficiency of resource use, as an avenue to increase simultaneously both crop productivity and agricultural sustainability.