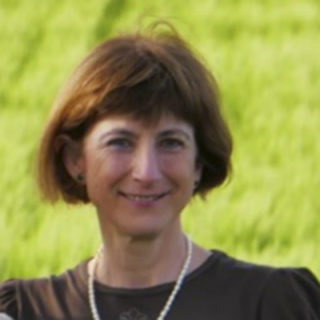 Carmen Torres
PhD in Pharmacy (University Complutense of Madrid, 1989) and Specialist in Clinical Microbiology by the system "Pharmacist Internal Resident" (FIR) in the Hospital Ramon y Cajal of Madrid (1982-1985). She was Associated Researcher in the Medical Center of the University of Chicago (1985-86) and Clinical Microbiologist staff in the Severo-Ochoa Hospital (Leganes/Pedroches, Madrid, 1987). Since 1988 she has been member of the University of Zaragoza, and since 1992, of the University of La Rioja (UR).
At present, she is full Professor of Biochemistry and Molecular Biology in the UR (since 2003), member of the Academy of Pharmacy "Reino de Aragon" (since 2012), and member of the directive equip of GEMARA (National Group for the study of mechanisms of action and resistance for antimicrobials), linked to SEIMC.  Integrated in the National Plan for Antimicrobial Resistance (PRAN). Coordinator of the Area of Molecular Microbiology in the Center for Biomedical Research of La Rioja (CIBIR) during 2008-2016, and currently regular collaborator.
Coordinator of the research group "Antimicrobial Resistance, Food Security and Public Health" of the UR. The research line carried out by the group is based on antimicrobial resistance from the One Health perspective, analyzing the resistance mechanisms and the resistance gene mobilization strategies in bacteria of different ecosystems (humans, animals, food and environment) and geographical locations, determining the Public Health implications. The study of new antimicrobials and new therapeutic alternatives in the human and animal field constitutes another research line of the group.
Scientific activity: Coauthor of more than 370 JCR publications (h-index Scopus: 49), and supervisor of 23 doctoral thesis (11 with the international mention, 6 with the extraordinary award of doctorate and 2 with the award Juan Abelló II of the Royal Academy of Doctors of Spain). She has participated in more than 30 national and international projects, in most of them as main researcher. Coauthor of a patent. She collaborates with many national and international research groups and has been implicated in the scientific and organizing committees of national and international congresses. She has participated, as main-researcher, in many Interuniversity collaborative actions of the Agencia Española de Cooperación al Desarrollo (AECID), especially with the University of Tunis. She has participated in different work groups of EFSA (European Agency of Food Security) and has received diverse awards for the research activity of her group.