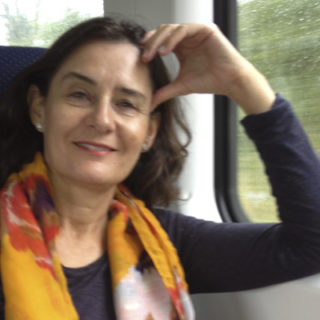 Montserrat Vila
Research Professor of the Spanish National Research Council at Estación Biológica de Doñana (EBD-CSIC) since 2012. She graduated (1989) and got a PhD (1993) in Biological Sciences at the Universitat Autònoma de Barcelona (UAB). After a postdoc at the University of California, Berkeley (1994-1996) she reincorporated at the Center for Ecological Research and Ecological Applications (CREAF) as Scientific Officer while she was professor of Ecology at UAB. In 2006 she moved to EBD-CSIC where she has been Head of the Department of Integrative Ecology (2009-2012) and Deputy Director (2012-2015). At CSIC she has served as Member of the Natural Resources Area Committee (2012). In the last two years, she has coordinated the area on Animal and Plant Biology and Ecology for the National Research Agency (ANEP/AEI). She has been visiting professor at the University of Montana (Missoula), University of Michigan (Ann Arbor), Trinity College (Dublin), Institute of Technology (Sligo), CSIRO (Canberra) and CABI (Egham).
Montserrat Vilà main area of interest is Conservation Biology. She has been pioneer on the study of the ecology of invasive species in Europe. Major research focus are 1) the ecological factors that determine the success of introduced species, 2) the analysis of macroecological patterns of invasion at the national, regional and European scale, and 3) the quantification of the impacts of biological invasions on biodiversity, ecosystem services and human well-being. Her work has provided tools for environmental protection especially on invasion risk assessment protocols and species ranking methods for policy implementation. She is strongly committed to the transfer of knowledge to environmental managers and policy makers. As such, she is member of several national and international scientific panels such as IUCN SSC Invasive Species Specialist, the Scientific Committee on Flora and Fauna for the Spanish Ministery for Ecological Transition, and the Scientific Forum of the European Regulation on Alien Invasive Species. She is associate editor for the scientific journals Ecology Letters, Biological Invasions, Neobiota and Biosciences.
President of the European Working Group on Biological Invasions (NEOBIOTA), she has a strong network of international collaborators from all continents, has organized many national and international workshops and conferences. With >170 ISI publications (>90% Q1 Ecology/Plant Sciences/Environmental Sciences), 7 edited books and > 40 book chapters, she is among the top 1% of researchers for most cited documents in the Ecology/Environment area (Clarivate Analytics) in the last five years.