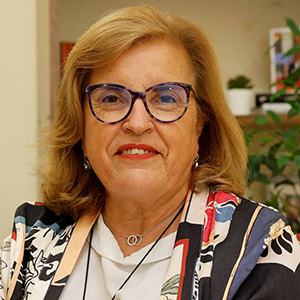 Castaño Marín, María Luisa
CCA / GEST
María Luisa Castaño Marín
Maria Luisa Castaño, has a degree in Chemical Sciences from the University of Valladolid, a Diploma in Advanced Studies in Materials Science and Metallurgical Engineering from the Complutense University of Madrid, Executive Program in Public Leadership and Entrepreneurship from the Deusto Business School-ICADE, specialist in Public Research and Innovation Policies from the INAP and is Civil Servant-Higher Technical Specialists of State Public Research Organizations.
She is currently advisor to the General Director of CIEMAT, a public research body, where she began her professional career as a researcher and where she was Director of the Department of Energy.
In addition, she has been Director General of Research and Technological Innovation of the Community of Madrid, Director General of Innovation and Competitiveness of the Ministry of Economy and Competitiveness and Deputy Director General of Public-Private Collaboration of the Ministry of Science and Innovation, among others.
She has been president of Governing Councils of several Scientific and Technological Infrastructure, member Executive Commission of the Spanish Energy Club and member of the experts "the 100 of COTEC" for the objective of sustainable development: Affordable and non-polluting energy. Additionally, she is member of Executive Committee of ALINNE: Alliance for research and innovation in energy and one of the 300 leaders of the I Summit of Change Climate and Innovation from the Advanced Leadership Foundation.
She is a mentor of the Camino program of the CSIC and Tejedor program of the Complutense University of Madrid.