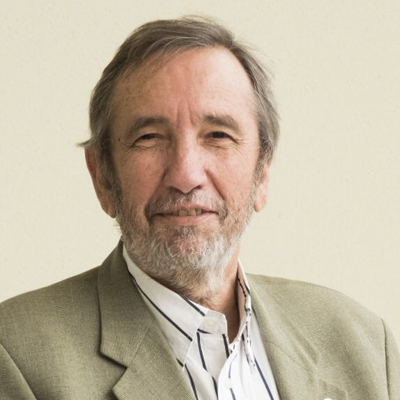 Fernández-Camacho, Eduardo
CCA / ING
Eduardo Fernández Camacho
Doctor en ingeniería industrial por la Universidad de Sevilla donde es Catedrático de Ingeniería de Sistemas y Automática. Es co-autor de los libros Model Predictive Control in the Process Industry (1995), Advanced Control of Solar Plants (1997), Model Predictive Control (1999), (Springer, 2004, 2nd edition), Control e Instrumentación de Procesos Químicos (Ed. Síntesis), Control of Dead-time Processes (Springer, 2007) y Control of Solar Systems (Springer, 2011, traducido al chino e impreso en China por China Machine Press 2014).
Ha sido presidente del European Union Control Association (2005-2007), miembro de diversos comités de la International Federation of Automatic Control (IFAC) y presidido el IFAC Publication Committee (2002-2005) y el IFAC Policy Committee. Ha sido miembro del Board of Governors del IEEE/CSS y presidente del IEEE/CSS International Affairs Committee (2003-2006). Es miembro del IFAC Council (2014-2019).
Ha sido evaluador de proyectos a nivel nacional e internacional y fue nombrado Gestor del programa de Tecnologías Avanzadas de la Producción (TAP)y posteriormente de Diseño y Producción Industrial (DPI) desde 1996 al 2000. Ha sido uno de los representantes españoles en los Comités de Programa GROWTH y NMP del 5º y 6º Programa Marco de la Unión Europea.
Ha desarrollado labor de revisión y edición para revistas científico-técnicas y congresos. Ha sido unos de los editores del IFAC Journal, Control Engineering Practice, Editor-at-large of the European Journal of Control y Editor temático del Optimal Control: Methods and Applications.
El profesor Camacho es fellow  de IEEE y de  IFAC. Ha sido el presidente del Comité de Publicaciones del IFAC World Congress 2002, General Chair del 44th IEEE CDC-ECC 2005, y co-General Chair of the joint 50th IEEE CDC-ECC 2011. Le ha sido concedida una Advanced Grant por el European Research Council para un Proyecto consistente en integrar sensores montados en drones dentro de un sistema de control de centrales solares.
Sus áreas de interés principales son el Control predictivo y el Control de sistemas de energía solar.