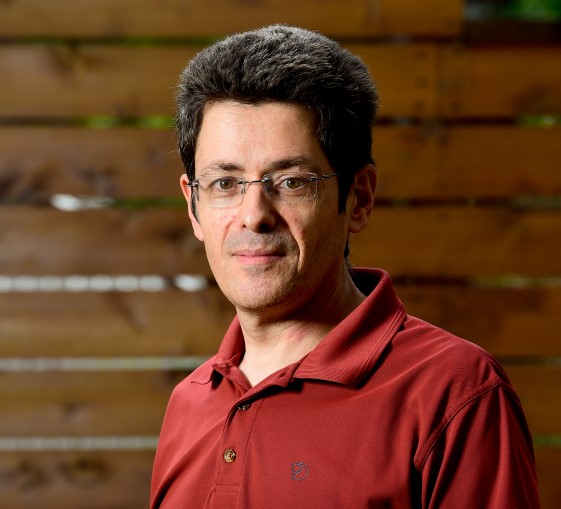 Jiménez Palacios, José Luis
CCA / CMAT
José Luis Jiménez Palacios
Jose-Luis Jimenez / University of Colorado at Boulder
Dept. of Chemistry & CIRES; UCB 216
(i) Educación                                                                       
Doctor en Ingeniería Mecánica, Massachusetts Institute of Technology, 1999.
Ingeniero Industrial, Univ. Zaragoza and Univ. Compiègne (Francia), 1993.
(ii) Experiencia
Mayo 2002-ahora Catedrático Distinguido (Oct. 2021-ahora); Catedrático (Mayo 2014- 2021), Prof. Titular (2008-2014) & Prof. Asistente (2002-2008); Depto. de Química e Instituto Cooperativo de Investigación en Ciencias Ambientales, Univ. de Colorado-Boulder.
-Jun. 2009 Profesor Visitante, Instituto de Evaluación Ambiental y Estudios del Agua, Consejo Superior de Investigaciones Científicas, Barcelona.
2000 – Jul. 2002 Investigador Postdoctoral, Depto. de Ciencia e Ingeniería Medioambiental, California Institute of Technology.
1999 – Ago. 2000 Científico Investigador, Aerodyne Research, e Investigador Afiliado, Depto. de Ingeniería Química, Massachusetts Institute of Technology.
(iii) Publicaciones Científicas Seleccionadas
J.L. Jimenez et al. What were the historical reasons for the resistance to recognizing airborne transmission during the COVID-19 pandemic? Indoor Air, 32: e13070, 2022.
T. Greenhalgh, J.L. Jimenez et al. Ten scientific reasons in support of airborne transmission of SARS-CoV-2. The Lancet, 397: 1603, 2021.
B.A. Nault […] and J.L. Jimenez. Chemical transport models often underestimate inorganic aerosol acidity in remote regions of the atmosphere. Comm. Earth Environ. 2: 93, 2021.
C.C. Wang, K.A. Prather, J. Sznitman, J.L. Jimenez, et al. Airborne Transmission of Respiratory Viruses. Science, 373: eabd9149, 2021.
Z. Peng and J.L. Jimenez. Radical chemistry in oxidation flow reactors for atmospheric chemistry research. Chem. Soc. Rev., 49: 2570, 2020.
B.C. McDonald, J.A. de Gouw, J.B. Gilman, S.H. Jathar, A. Akherati, C.D. Cappa, J.L. Jimenez, et al. Volatile Chemical Products Emerging as Largest Petrochemical Source of Urban Organic Emissions. Science 359: 760, 2018.
I.M. Ulbrich […] and J.L. Jimenez. Interpretation of Organic Components from Positive Matrix Factorization of Aerosol Mass Spectrometric Data. Atmos. Chem. Phys., 9: 2891, 2009.
J.L. Jimenez et al. Evolution of Organic Aerosols in the Atmosphere. Science, 326: 1525, 2009.
P.F. DeCarlo […] and J.L. Jimenez. Field-Deployable, High-Resolution, Time-of-Flight Aerosol Mass Spectrometer. Anal. Chem., 78: 8281, 2006.
(iv) Premios y Distinciones
Miembro Honorario ("Fellow") de la Asociación Norteamericana de Investigación en Aerosoles (AAAR, 2016) y de la Asociación Norteamericana de Geofísica (AGU, 2015)
Científico Altamente Citado en 2014-2021 (Web of Science)
H-index: 120 (Web of Science) y 139 (Google Scholar)
Doctor Honoris Causa por Univ. de Zaragoza, 2021.