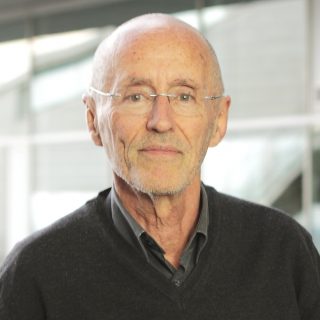 Miguel Beato
Present position: Leader of the group "Chromatin and Gene Expression" at the CRG (since 2001)
Education and Post-graduate training: Habilitation in Biochemistry (PhD equivalent), University of Marburg, Germany. Doctor in Medicine, Universities of Göttingen, Germany and Madrid. Medical Graduation, Faculty of Medicine – Barcelona.
Research Positions: 2001-2011: Founding Director of CRG, Coordinator of Gene Regulation Program; 1993-2000: Director, Institut für Molekularbiology & Tumorforschung, Univ. Marburg; 1987-2003: Full Professor, IMT, Univ. Marburg, Germany; 1978-1987: Associate Professor, Physiologische Chemie, Univ. Marburg, German; 1973-1978: Assistant Professor, Physiologische Chemie, Univ. Marburg, Germany; 1970-1973: Research Associate, Cancer Research Institute, Columbia Univ, New York.
Fields of Research: Steroid hormone action on gene expression; glucocorticoid and progesterone receptors. Identification of the DNA sequences recognized by hormone receptors. DNA sequence instructed nucleosome positioning. Crosstalk of hormone receptors with kinases and its role in chromatin remodeling. Role of parylation and nuclear ATP synthesis in hormonal gene regulation. 3D human genome structure in gene regulation.
Scientific Review experience: 1988-1992: "Fachgutachter für Molekularbiologie" DFG; 1988-1993: International Committee on Hormones and Cancer; 2007-2014: SAB "Institut de Recherche en Cancerologie de Montpellier"; 2007-2014: Biochemistry & Structural Biology panel for the ERC Advanced Grants.
Honors: Elected Member of EMBO (1984); European Medal of the British Endocrine Society (1991); Dr. honoris causa University Pablo Olavide, Sevilla (Spain) (2005); Medal "Narcis Monturiol" of the Generalitat de Catalunya (2006); Basic Science Prize of the Catalan Foundation for Research (2008); Prize of the Lilly Foundation for Pre-Clinical Biomedical Research (2015); Elected Member of the Real Academia de Ciencias y Artes de Barcelona (2015)
Main research grants (last 5 years)
-Coordinator CONSOLIDER program "Epigenetics" 2006-2012 (5 Mill € for 9 groups)
-Coordinator ERC Synergy Grant "4D Genome" 2014-19 (12.2 Mill € for 4 groups)
Scientific Accomplishments & Publications: total citations: 34 370, h-index 76) Original papers in international journals: 215. Reviews in international journals: 58. Book chapters: 41. Invited communications at international scientific meetings: 78. Invited seminars: 108. Doctoral theses supervised: 24.
Technology Transfer: Patents
-Inventors: M. Edel / M. Beato; Patent GB0712513.1; UK;
priority date: 27/06/2007. Cancer Research Technology Ltd. Owner/Applicant: CRG
-Inventors: M. Beato/ R. Wright; Patent EP14382136.1; Date 09/04/2014;
date 09/04/2014; Title:  Compositions for treating cancer. Owner/Applicant CRG