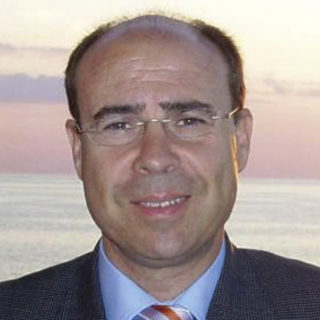 Enrique J. Gomez-Aguilera
Born in Madrid, 1960. He holds a PhD Eng. In Telecommunication engineering from Universidad Politécnica de Madrid (1988). His scientific vocation has always been devoted to Biomedical Engineering (BME), namely the application of engineering principles and methods to medicine. His early research activities were carried out within the framework of his PhD in the field of telemonitoring and telecare of chronic patients, specifically proposing a new methodology for Type 1 diabetes care. After finishing his PhD he was actively involved in the creation of the first European Union research programmes focused on telemedicine and eHealth research. In 1991 he moves to City University (London, UK) as Visiting Fellow, under the direction of Prof. Ewart Carson at the Measurement and Information Institute. Since 1992, he is a visiting professor at Patras and Athens Universities (Greece) as well as at Technological University of Sczcecin (Poland).
He is currently a Full Professor of BME at Universidad Politécnica de Madrid (UPM), Head of the Photonics Technology and Bioengineering Department and Director of the Bioengineering and Telemedicine Research Group of UPM. He is also a Senior Researcher at the National Research Center for Bioengineering, Biomaterial and Nanomedicine of the Spanish National Institute of Health (ISCIII) as well as at the Biomedical Technologies Center of UPM.
His interest for BME led him to an intense activity in promoting and creating BME education programmes both at graduate and postgraduate levels. He participated in 1985 in one of the first graduate educational experiences in this discipline in Spain to create a BME specialization as part of the Telecommunication Engineering degree, as well as in the definition and development of one of the first interuniversity European programmes in BME, namely the European MSc in Medical Physics and BME. Since 2006 he is the Director of the Master of Science in Biomedical Engineering of UPM. Since 2016 he is responsible at UPM of the "Campus" education area, within the framework of the European Institute of Innovation & Technology in Health (EIT-Health).
During his research professional career, he has established research lines and laboratories at UPM in the areas of Biomedical Technologies for Diabetes Care, Image-Guided Surgery and Neurorehabilitation Engineering and Neuroengineering. In the latter, his current activity is focused on innovative technologies for multimodal monitoring and interaction, pattern activity and behavioural multi-domain analysis for intelligent support services to promote brain health in older adults.
He is author of 177 journal scientific papers and 364 publications in international and national conference proceedings. He has been the supervisor of 13 PhD thesis and he is currently supervising another 5. He has been Principal Investigator in 11 Spanish National research projects, as well as Principal Investigator on behalf of UPM in 10 industry innovation technology projects and 23 European Union research projects.
He was a founder member of the European Alliance for Medical and Biological Engineering & Science –EAMBES (2000) and board society member (2005-2009). Since 2004, he is the Secretary General of the Spanish Society of Biomedical Engineering- SEIB.