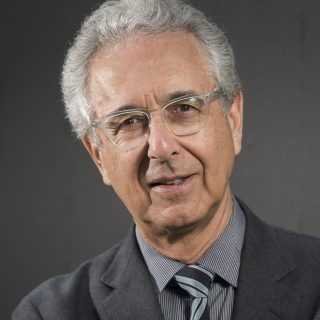 Joan J. Guinovart
Professor of Biochemistry and Molecular Biology at University of Barcelona (UB). Founder and Director of the Institute for Research in Biomedicine (IRB Barcelona) until April 2018. He is also group leader in CIBERDEM, the Spanish Biomedical Research Networking Center on Diabetes. He received his PhD from the University of Barcelona and completed his postdoctoral training at the University of Virginia.
Dr. Guinovart's research focuses on glycogen metabolism, with special attention to the alterations in diabetes and Lafora disease. He has published over 170 articles on the subject and mentored more than 40 graduate students and postdocs.
Dr. Guinovart has served as President of the Spanish Society for Biochemistry and Molecular Biology (SEBBM) and the Confederation of Spanish Scientific Societies (COSCE). He has also served as member of the Executive Committee of the Federation of European Biochemical Societies (FEBS). He is the current President of the International Union of Biochemistry & Molecular Biology (IUBMB). He was elected to the Spanish Royal Academy of Pharmacy, the Institute for Catalan Studies and the Academia Europaea. He has been recognized with the FEBS Diplôme d'honneur and the St. George's Cross of the Government of Catalonia, among other distinctions. He received an honorary doctorate from the Andres Bello University (Santiago, Chile).